Your Neighbourhood Guide
Whether you are a current resident or have just moved to the amazing Sunshine Coast, BC getting to know our amazing neighbourhoods is a must when looking at buying your next home. From where the best schools are located to where you and your family can enjoy a day at the beach or other the great outdoors activities my comprehensive neighbourhood guide will give you a headstart on determining what neighbourhood will be the best fit for you.
Contact me today and we can talk about the areas that would be perfect for you.
Neighbourhoods
Gibsons
Only 5 minutes from the ferry terminal and 25 minutes from Sechelt. It was the setting for the CBC TV series The Beachcombers. It has many hiking, biking trails, beaches, a marina, art gallery, library, shopping, excellent restaurants, local breweries, recreation centre, swimming pool, curling and the Gibsons Public Market. It has 2 elementary schools: Gibsons and Cedargrove as well as Elphinstone Secondary. It is home to artists, musicians, entrepreneurs, and professionals.
Roberts Creek
Halfway between Gibsons and Sechelt, home to a vibrant visual and performing arts community. Appreciate the outdoors hiking, biking, kayaking, paddle boarding, yoga, golfing, or the driving range. Enjoy Cliff Gilker Park, Robert's Creek Provincial Park, Robert's Creek Beach or the Sunshine Coast Golf Club. Have fun at the many community events: live music, craft fairs, Famers Market, Anual Creek Daze or the Robert's Creek Mandala.
Davis Bay
Davis Bay, a small community located between Roberts Creek and Sechelt. It has a boardwalk and pier where people love to walk, swim, fish and crab. It is also a favourite spot for kite sailing. During low tide, there is a large sand bar. During the summer, there is a sandcastle competition, food trucks and a fresh veggie & fruit stand. There are a number of restaurants and shops located across the street from the boardwalk that operate all year long. It is close to Chapman Creek with hiking and biking trails. Davis Bay is also less than 10 minutes from downtown Sechelt and 20 minutes from Gibsons.
Sechelt
27 kms from the ferry terminal, Sechelt is home to Porpose Bay Provincial Park, the Festival of Written Arts, Sunshine Coast Arts Festival, Blue Ocean Golf Club, Sechelt Recreation Centre, the Raven's Cry Theatre and Harbour Air Seaplanes. Enjoy the beaches, trails, marinas, hiking, biking, sailing, horseback riding, shopping and dining. Part of the West Sechelt Elementary, Kinnikinnick Elementary and Chatelech High School catchment areas.
Halfmoon Bay
Just past Sechelt, Halfmoon Bay and Secret Cove are home to Sargent's Bay Provincial Park, Cooper's Green, marinas and Smuggler's Cove Provincial Park. Enjoy biking, hiking, kayaking, paddle boarding and other water sports. Just across from Thormnby Island which is a lovely day trip. Part of Halfmoon Bay Elementary catchment area.
Secret Cove
Secret Cove is a small community just north of Halfmoon Bay about 20kms from Sechelt. It is home to Smuggler Cove Marine Provincial park, Buccaneer Bay Provincial Park and has a number of government and private marinas. It has excellent fishing and crabbing as well as many hiking trails.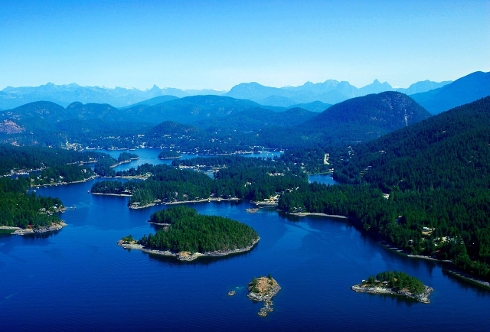 Maderia Park
Appreciate Francis Point Provincial Park, Iris Griffith Weland, the government wharf and marina, or Princess Louisa Marine Provincial Park. Enjoy hiking, biking, fishing, kayaking, paddle boarding, sailing and other water sports. Part of Maderia Park Elementary and Pender Harbour catchment areas.
Egmont